Posted:
November 15th, 2013 |
Author:
asshawk
And the winner is: Toronto Mayor, Rob Ford!
Who has admitted to heavy drinking and using drugs..not just weed, but crack! And then he refused to resign from his position as Mayor of a city. There were many protests form the public requesting that he resign with no success. Politicians are awesome! Even in Canada.
Need I say more?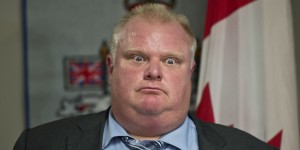 Asshawk of the Month!